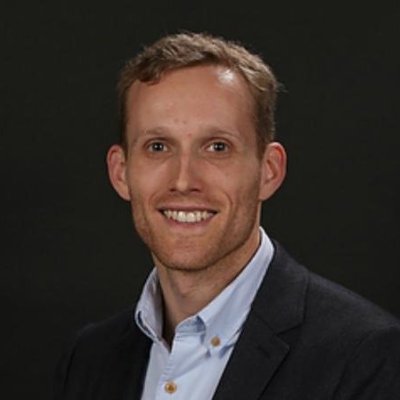 Ollie Jonas, PhD.
Principal Investigator
Assistant Professor, Harvard Medical School
Department of Radiology, Brigham & Women's Hospital
Faculty, Joint Center for Cancer Precision Medicine, Dana-Farber Cancer Institute
Associate Member, The Broad Institute
Christine Dominas
Lab Manager / Technician
Christine grew up in Rochester, NY and lived in London, England for her high school years. She studied psychology at Boston College and got her Master's in physiology and biophysics from Georgetown University. Her research interests include the clinical application of delivering cancer therapeutics through microdevice implantation, and how researchers and physicians can optimize response rates to chemotherapeutic agents. Outside of the lab, she enjoys spending time with her family and friends, exploring Boston, playing board games, and cooking new foods. She plans to go to medical school in the near future.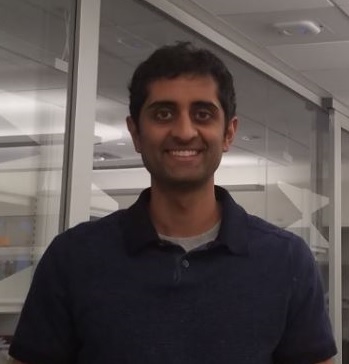 Sharath Bhagavatula, MD
Interventional Radiologist
Sharath Bhagavatula completed his BS at Cornell University in Electrical/Computer Engineering, MD at NYU, and is currently at Brigham and Women's Hospital for radiology residency and interventional radiology fellowship. His research interests focus on developing and translating novel tools for minimally invasive cancer diagnosis and treatment. Outside of work, he enjoys playing tennis, jogging outside, and watching tv.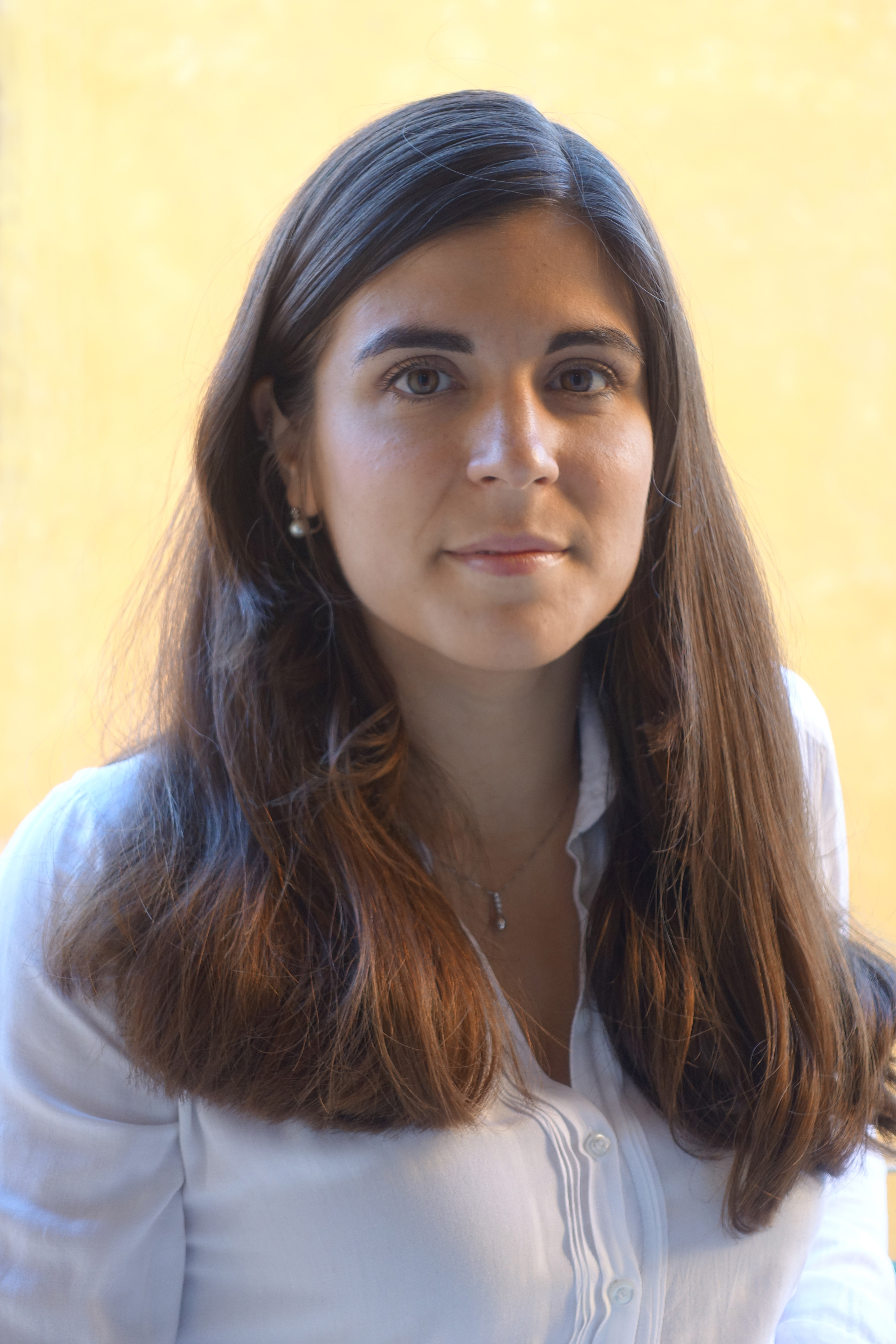 Veronica Valvo, PhD
Postdoctoral Fellow
Veronica is originally from Italy and obtained her PhD degree in cancer biology in March 2019 from the University of Rome. She was a visiting PhD student at BIDMC/Harvard Medical School for more than two years, where she studied thyroid cancer cell metabolism. Veronica established a novel correlation between BRAFV600E oncogene and modulation of lipid metabolism, giving new insights into target drug resistance mechanisms in papillary thyroid cancer. In the Jonas lab, she will study the relationship between cancer metabolism and tumor immunosurveillance, focusing on developing strategies to characterize immune cells infiltration and activity with metabolite abundance.
Ben Ferland, HT
Histotechnician
Benjamin is an HT(ASCP) certified histotechnician who has 15+ years of clinical and research pathology experience with a variety of species and sample types including implanted medical devices, scaffolds and stents. He loves to work on projects with innovative ideas that combine the fields of engineering, technology and biology research such as the Jonas lab Bio Micro Device! The challenge of developing protocols with unique and difficult requirements is the reason he started working in research 15 years ago under Dr. Vandenburg at Brown University/Cell Based Delivery (engineering muscle cells for implantable drug delivery) while going to school at Rhode Island College for fine arts. He changed schools, completed Histotechnology course work and certification and has been doing histology ever since. He is an experienced solid surface fabricator, carpenter and mechanic with manual/automated histopathology equipment operation, modification and troubleshooting expertise. He also held positions at Mass Histology Service working on research and veterinary pathology for three years, at Boston Children's Hospital working on clinical and research pathology for six years, at Harvard Medical School working on research pathology for one year, at Beth Israel Deaconess Hospital working on clinical pathology for two years and for the past three years has held a lead position at the BWH Specialized Histopathology core where he develops IHC, IF, ISH, FISH and histochemical assays for many scientists.
Devon Thompson
Technician
Devon obtained his BS in Bioengineering with a minor in Chemistry from University of the Pacific in 2018. He previously worked at MGH in the Tearney Lab, where he designed and manufactured a novel miniaturized tethered capsule endoscope. Additionally, he worked at a biotech start up that used umbilical cord tissue to make regenerative medicine products. In the near future, he plans to obtain his PhD in Biomedical Engineering with a focus in Regenerative Medicine. During his free time, he enjoys traveling, snow boarding, scuba diving, and playing racquetball.
Elena Parietti
Technician
Elena comes from Italy, where she obtained her BS in Biological Sciences and her MS in Biology from University of Milano-Bicocca. She started her research experience as visiting student at Boston Children's Hospital-Harvard Medical School in 2018, with a research project focused on immunometabolism of macrophages. After the completion of her Master she joined the Jonas Lab, where she is interested in investigating the relationship between cancer and immune cell metabolism through an innovative approach that involves microdevice implantation in tumor.
Kyle Deans
Technician
Kyle obtained a BS in Biomedical Engineering from the University of Cincinnati and then a MS in Biomedical Engineering from the University of Michigan. During university Kyle worked in several labs researching multiple topics including microbubble cavitation thrombosis therapy, immunomodulatory polymeric nanoparticles, and bacterial interactions using a novel microdroplet bioreactor system. During his free time Kyle enjoys travelling, table top games, playing soccer, tennis, and golf.
Sebastian Ahn
Technician
Seb obtained a dual BA in physics and biochemistry & molecular biology from Boston University in 2016. With the Jonas Lab, he focuses on computational histopathology using machine learning and the development of tools and algorithms for high-throughput biomedical image processing. When away from the lab, he enjoys producing electronic music and tries to learn new languages.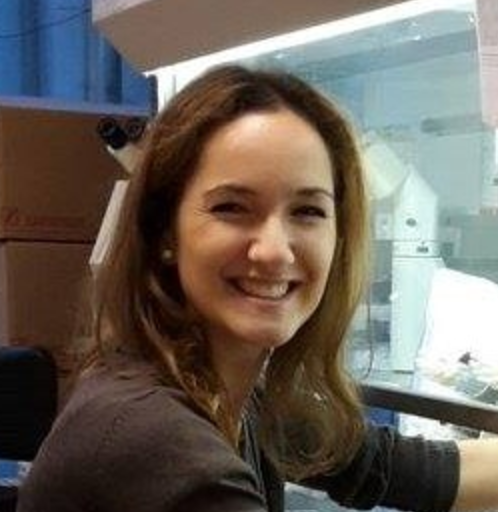 Zuzana Tatarova
Postdoctoral Fellow (Remote)
Zuzana completed her doctoral research in the Cancer Stem Cell lab of Dr. Joerg Huelsken at École Polytechnique Fédéral de Lausanne. The project was performed in collaboration with Dr. Maerkl lab from the School of Engineering. Her thesis work involved development of microfluidic devices for functional characterization of rare primary stem cells. The platform allowed for the first time to perform chemotaxis measurements for primary stem cells and is dedicated for high-throughput functional screens. She joined the laboratories of Dr. Joe Gray (OHSU) and Dr. Oliver Jonas (MIT) in April 2017.
Former Members